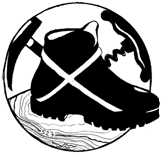 NEW MEMBERS WELCOME ! We're also on Facebook .

A very warm welcome to the friendly Aberdeen and Shire Hillwalking Club based in Aberdeen. Each year the club runs a full and varied programme of hillwalking activities and social events. In addition, we sometimes organise camping and mountain biking meets. All walkers welcome from the novice to the experienced Munroist.
On day walks the whole party normally completes the same route, which will have been publicised in advance by email. The winter months will see us on the lesser hills of Deeside, Donside for shorter walks. Another popular outing has been coastal walks. In the summer months some longer walks will feature with excursions into the bigger hills of the Cairngorms.
On weekend meets we normally split into several groups with differing objectives and levels of speed or duration. There is something to suit all tastes and abilities. Weekend accommodation is usually arranged in hostels; (mostly privately run) which nowadays are comfortable, with small shared rooms, showers, drying room, kitchens and good heating. We sometimes arrange group catering at these weekends, particularly in the months with limited daylight.
In addition we organise an overseas week in Europe in the early summer and in most recent years we have organised a Scottish summer week based at a West Highland shooting lodge.

During the year the club will organise several social events. Regular highlights include the annual dinner in late November held at a hotel on Deeside and the Burns Supper at our January weekend meet. A summer BBQ has been a regular feature. We have a regular "the last Thursday of the month drink" in an Aberdeen pub.
The club is affiliated to Mountaineering Scotland, the umbrella body representing the interests of those who frequent the Scottish hills. Membership of the club gives membership of Mountaineering Scotland and you will receive their quarterly magazine as well as benefitting from liability
insurance
and access to subsidised training and discounts at various outdoor shops.
Activities are advertised via this Web site, on our Facebook page and also via an e-mail distribution system. We endeavour to encourage shared car use for the day walks and weekends, and this is organised through the email for each walk. So even if you don't have a car you should be able to come along. Well behaved dogs are welcome as are families and accompanied children.
The club welcomes new members and
offers a 'buddy' system to help them integrate easily
. Undecided? Come along and walk with us before deciding whether to join. Use the Contact Us form to request details of our next walk.